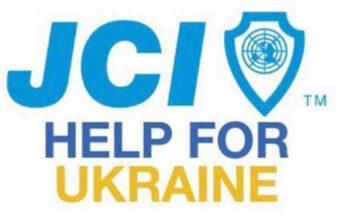 De inwoners van Oekraïne leven op dit moment in een noodsituatie. Hun leven staat letterlijk op zijn kop. Veel mensen zijn op de vlucht of zitten in angst opgesloten in schuilkelders. Vanuit JCI Gorinchem dragen we graag ons steentje bij om de mensen in nood te helpen en een maatschappelijke impact te maken. Vanuit deze gedachte is het initiatief ontstaan om de benodigde middelen in te zamelen. Op verschillende locaties in Nederland worden goederen en donaties ingezameld. Door de inzet van ons internationale netwerk kunnen we de goederen op de juiste plek krijgen. Daarnaast bekijken we mogelijkheden om met bestaande stichtingen zoals het Rode Kruis of stichting Humanity de goederen op plaats van bestemming te krijgen.  
Inzamelingslocatie
Zaterdag 12 maart 2022 tussen 10:00-14:00 uur
organiseren we een inzamelingsactie op het 
Kazerneplein 2 in Gorinchem. Op deze locatie is het mogelijk om de goederen af te leveren (zowel 
per fiets als auto). Wij zullen zorgdragen voor verdere verwerking van de goederen. Bekijk hieronder met welke goederen u kunt helpen, let op: wij nemen dus géén kleding in!
Hygiëne producten
Luiers
Maandverband
Tampons
Allesreiniger
Handgel
Wasmiddel
Tandpasta
Tandenborstels
Handdoeken
Poncho's
Mondkapjes (medisch- en non-medisch)
Zeep
Ondergoed
Vochtige doekjes
Deodorant
Medische hulpgoederen
Pijnstillers
Ontstekingsremmende medicijnen
Paracetamol
Ethanol
EHBO-dozen
Verband (verschillende grotes, sterile en niet-sterile)
Hydrogel Kompres
Verband (per stuk verpakt)
Anti-verstikkingsapparaat
Intraveneuze infusiesystemen
Catheters
Overzicht alle medicatie (in het Engels, zie aparte sheet)
Latex handschoenen
Langhoudbare producten (letop! geen verse producten)
Koffie
Thee
Suiker
Zout
Flesjes water
Voedsel in blik
Gedroogd fruit
Koekjes
Noten (voorverpakt)
Energierepen
Makkelijke voedzame snacks (bijv. rijstwafels, crackers, ontbijtkoek, etc)
Plantaardige olie (om te bakken/koken)
Ontbijtgranen
Bloem
Pasta
Boekweit
Rijst
Nutrilon Zuigelingenvoeding (1)
Nutrilon Opvolgmelk (2)
Nutrilon Opvolgmelk (3)
Nutrilon Omneo
Nutrilon PEPTI MCT (1) & (2)
Nutrilon Infatrini
Nutrilon ex-prematuur
Overige producten
Drinkbekers
Plastic bestek
Lucifers
Aanstekers
Stroomaggregaten
Walkie-talkies
Batterijen (verschillende types)
Powerbanks
Zaklampen (met batterijen)
Oplaadkabels (USB-C / Lightning)
Ducttape
Olieradiator (electrisch)
Handdoeken
Opklapbare stoelen
Opklapbare tafels
Verlengsnoeren
DONATIES
Naast goederen kunt u ook een financiële donatie doen. Uiteraard komt de donatie volledig ten goede 
NL92 INGB 0661004767
T.N.V. JCI GORINCHEM
Wij danken u alvast hartelijk voor uw vrijgevigheid en hopen u te mogen verwelkomen op zaterdag 12 maart!
Contactpersonen:
Sandro Sas 06 11 23 03 07
Maarten Paauwe 06 11 75 41 43