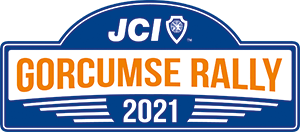 Op 17 juli 2021 wordt de 8e editie van de JCI Gorcumse Rally gereden, schrijf je nu in!
Wat is de JCI Gorcumse Rally?
Een leuke uitdagende puzzelrit met mooie routes in de omgeving Gorinchem (ruim genomen), met minimaal 2 personen in een auto. De bestuurder mag zijn of haar ogen op de weg houden en ervoor zorgen dat er geen verkeersregels worden gebroken. De bijrijder zorgt voor de navigatie. Onderweg beantwoord je vragen en geniet van je van de mooie omgeving. Heb je een unieke of klassieke auto, dan is het extra gaaf om met deze auto deze mooie rally te rijden, maar je mag uiteraard meedoen met elke auto. Onderaan deze pagina vind je een aantal foto's van editie 2020.
We verzamelen rond 13:00 bij De Koornwaard in Heukelem. Je krijgt daar je instructies op aangereikt. Op dat moment worden bolides 1 voor 1 op pad gestuurd met een route en vragenlijst die tijdens de rit beantwoord moeten worden. Aan het eind van de rit wordt de vragenlijst weer ingeleverd en worden de prachtige prijzen verdeeld. We verwachten dat de puzzelrit ongeveer 4 uur duurt.
Meedoen?
De kosten voor dit evenement zijn € 45,- per auto met 2 personen en € 10,- per extra persoon. Een deel van dit inschrijfgeld Stichting Dapper Kind, de stichting die JCI Gorinchem in 2021 steunt. Je kan hieronder direct inschrijven! Wil je meer weten of heb je vragen, dan kan je contact met ons opnemen via rally@jkgorinchem.nl.
De prijzenpot bestaat uit onder andere: Een dinercheque t.w.v. € 100,- aangeboden door Ontslagtoets B.V. , € 150,- korting op een bureaustoel bij Bureaustoel24.nl, twee vrijkaarten voor de musical Legally Blond (theatergroep Manteau), goodiebags aangeboden door Toyota Van Ekris en twee gratis ijskoffie bij IJsbar 98 in Beesd!

Team Rally | Junior Kamer Gorinchem
INSCHRIJVING GESLOTEN, WE ZIEN JE GRAAG IN 2022 MEEDOEN!